Services
We provide on site service in and around Bryan County, Ok. Some services we provide are:
Web Development
Web Hosting
New and Used Computer Sales
Desktops and Laptops
Computer Repair
Computer Upgrades
Home, Business, Enterprise Networking
Server Installation/Configuration/Troubleshooting
Virus and Spyware Removal
PBX, Phone, and VoIP Solutions
Office 365 and Google G Suite Management
Infrastructure Planning, Installation, and Troubleshooting(Ethernet & Fiber Optic Cable)
Web Site Development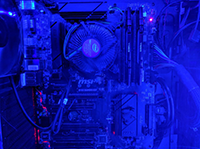 We offer web design, domain registration, and hosting to our customers at an affordable price. Call us at 405 367 9821 or send us an email to get your quote today!
internet
We can consult with you on many different internet service providers (ISP's) to get you the best connection to the internet.
Networking
We can setup or troubleshoot your wired and wireless networks for home or at the office. Call today for a estimate!
Computer Repair
From power spikes to just browsing, there are many ways for a computer to slow down or halt all together. With over 15 years of professional experience, you can trust that we will resolve issues with your computer and tend to have it done the first time.